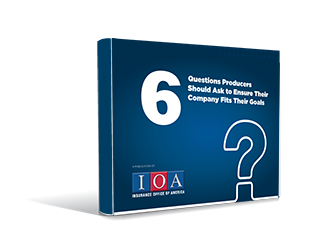 If you're a successful insurance producer or have a nagging feeling that there is a better option or compensation model that will fit your goals, there are key areas you should examine to determine whether another company is the right fit for you.
In this ebook, we cover important questions for determining a possible next move, such as:
Does my current package fit my financial goals?
Have I bought into misconceptions about other options?
Does my package provide freedom for work-life balance?
Will my future be secure if my company is purchased?
And more...
Find the right place for you by downloading your ebook today!